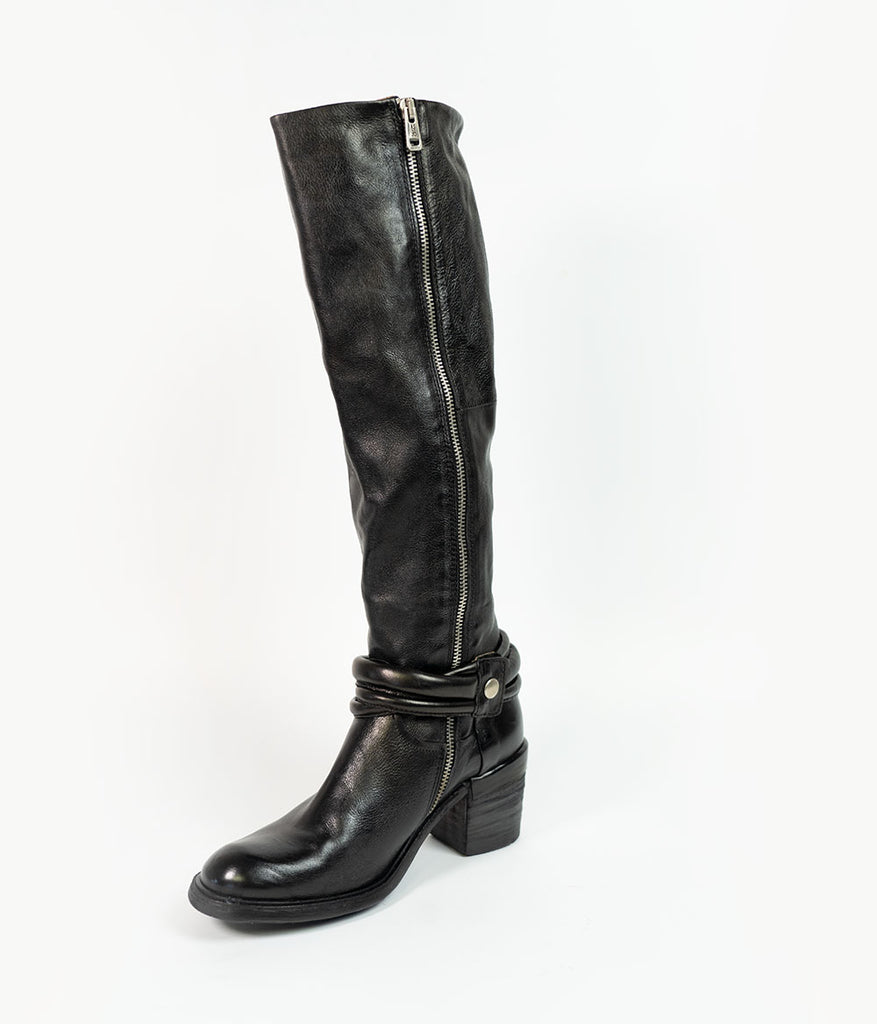 A.S.98 Jamal Boot
$620.00 $1,240.00
39809
The A.S.98 Jamal Boots are a knee-length style, made from 100% Italian leather. Details such as the three cushioned twisted bands are a unique touch. The leather is soft with a slight sheen and texture. Dyed with a natural vegetable dye to give them an aged look, while reducing the use of chemicals in their production. The heel height is 7.5cm.
The treatment of Tuscan vegetable-tanned leather and the hand finishing give each A.S.98 product its typical shades, washes, and special colour tones.
Fit: These shoes are true to size.
A.S.98 is a brand with personality. A.S.98's has a passion, a lifeblood that flows into their everyday work. Creating more than shoes; they produce distinctive works of art with uncompromising style and all the rough edges, each piece has its own unique personality. One that is recognised where it really counts: on the street.