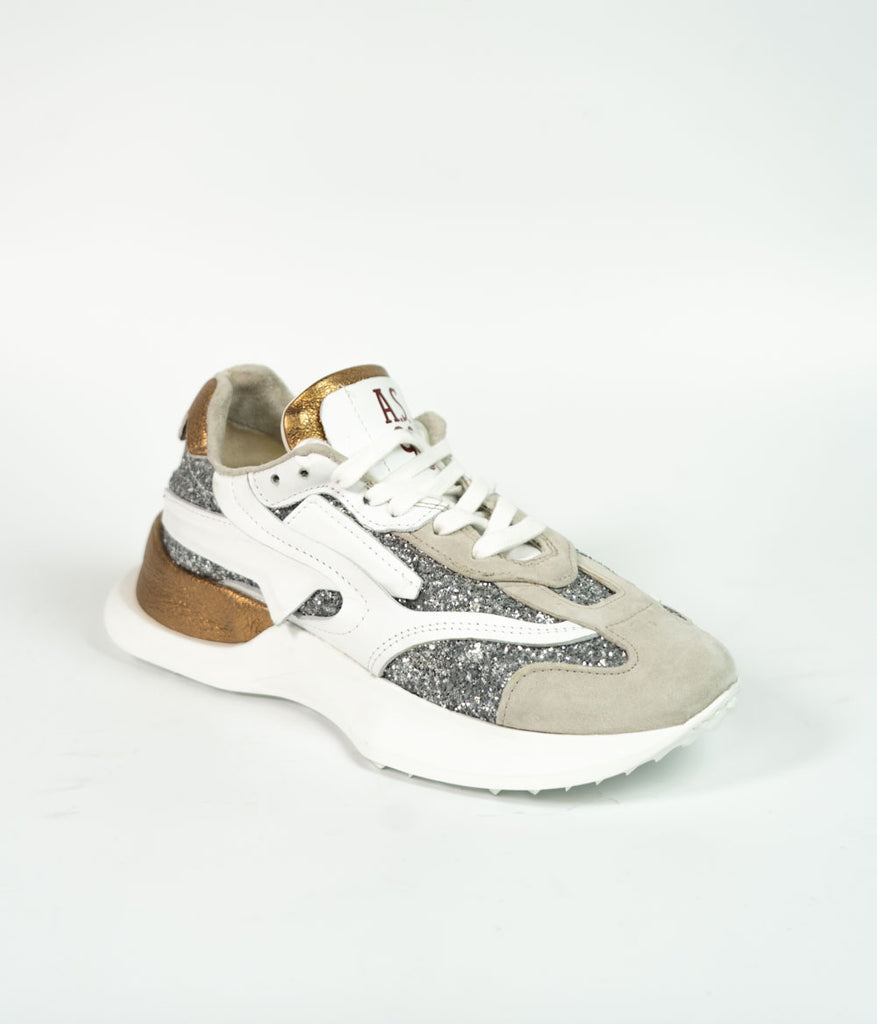 A.S.98 Sandshoe Sneaker
$417.50 $835.00
39791
The A.S.98 Sandshoe Sneaker style shoes are a trendy way to uplift any look. Featuring silver glitter mixed with gold leather these shoes bring confidence with them. The soles are set on a wide stage and mimic the white colour used on the upper shoe and laces. The sand-coloured panels hug the sneaker and provide a different texture from the rest.
Words cannot express just how incredibly comfortable these shoes are. Your feet will feel like their walking on clouds
Fit: These shoes are true to size.
A.S.98 is a brand with personality. A.S.98's has a passion, a lifeblood that flows into their everyday work. Creating more than shoes; they produce distinctive works of art with uncompromising style and all the rough edges, each piece has its own unique personality. One that is recognised where it really counts: on the street.