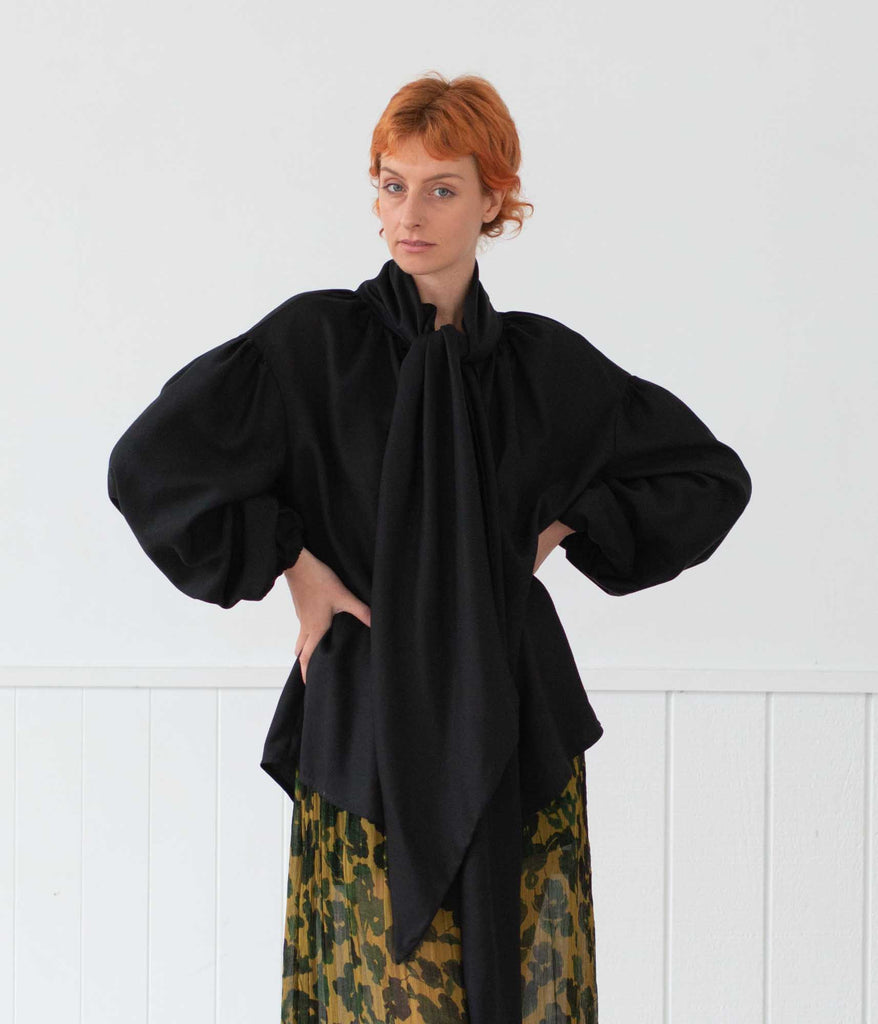 BROOKE BARRETT Relaxed Tencel Bow Tie Blouse
$295.00 $590.00
30446
The Relaxed Tencel Bow Tie Blouse is completely reversible. Featuring dropped shoulders, gathered neckline, elasticated gathered sleeves, faux front-placket opening and feature neck-tie. Wear tucked on one side or all-out with the tie undone for a relaxed look, or tied in a bow for more impact. The Bow Tie Blouse blouse offers the utmost optionality for any wardrobe. 

The Relaxed Tencel Bow Tie Blouse is made from certified Lenzing Tencel, manufactured from the wood and cellulose of sustainably harvested Eucalyptus trees - making the manufacture of Tencel extremely environmentally friendly.
Brooke Barrett is handmade in New Plymouth, New Zealand. Eternal vacation-wear for a forever wardrobe.