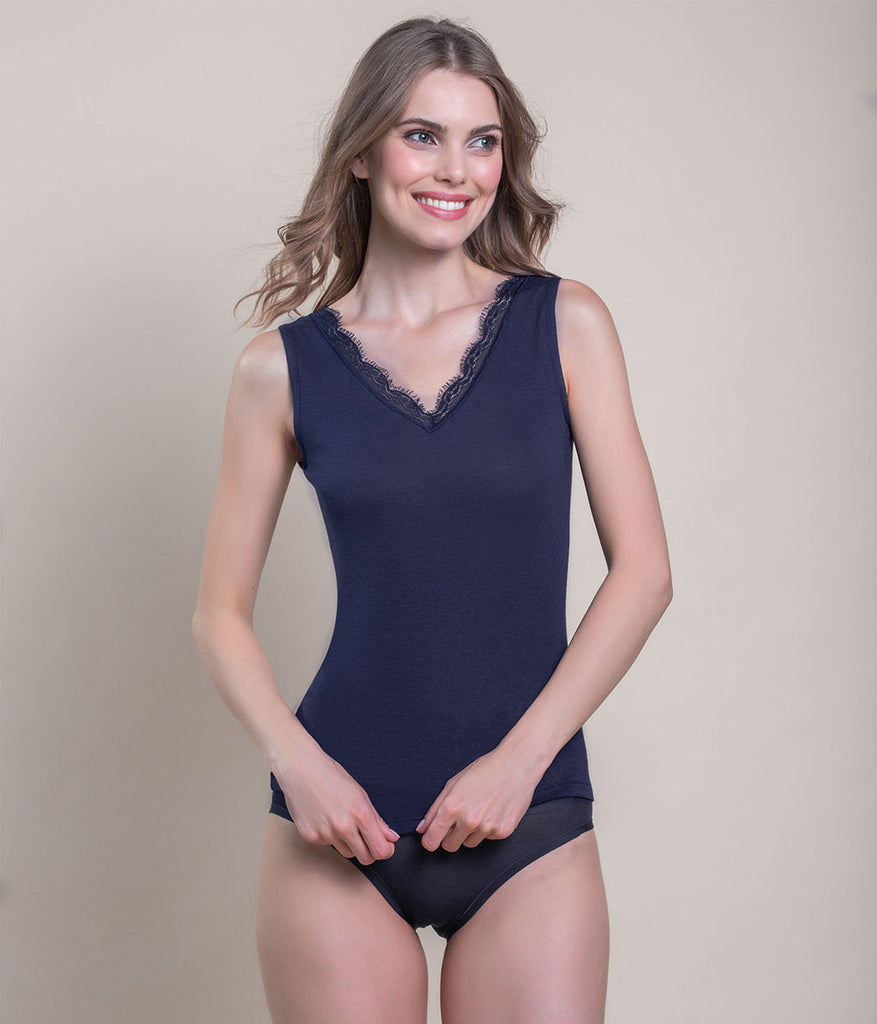 EGI Sleeveless V-Neck Top
$105.00
39828
EGI Sleeveless V-Neck Top is a wonderful layering piece. The Cashmere/Micromodal mix makes the garment super soft, warm, and breathable. This fine layer feels buttery smooth against the skin and makes it ideal as a light-weight under garment. The detailing around the front of the v-neckline is a super fine and delicate lace.
Made from 85% Modal, 9% Cashmere, 6% Elastane. (The Modal is an eco-friendly fibre made from wood cellulose pulp. Cashmere is soft, warm, light & strong. Elastane keeps the garment in shape.)
Proudly made in Italy since 1966, EGI Collections offer the finest quality knits for under and outerwear. These beautiful garments are made of the highest quality Mercerized Cotton, Wool/Silk, Micro Wool, and Micro Modal. There is a wide choice of timeless, trans-seasonal styles and classic colours with EGI.