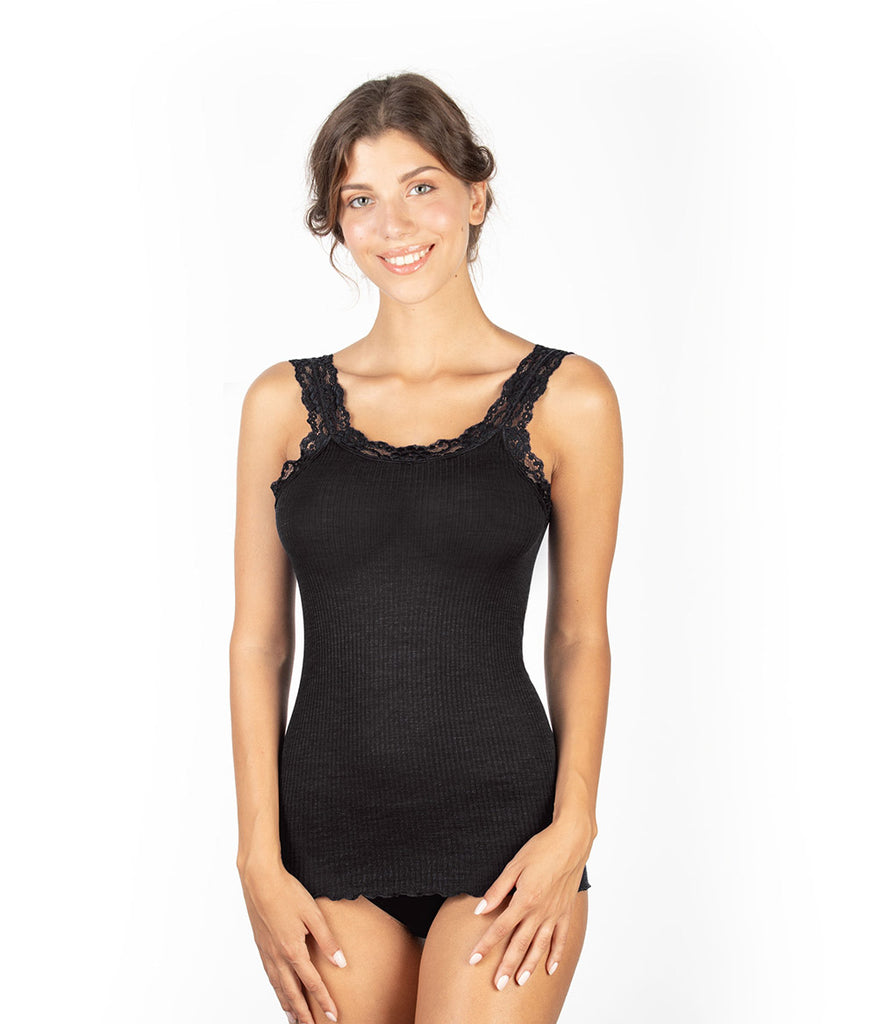 EGI Wool Silk Cami with Lace Trim
$80.00
39857
The Cami with lace trim features a softly ribbed longline singlet with beautiful lace detail around the neckline. The singlet is seamless and incredibly soft. Making for a beautiful luxurious feel against your skin. 
Material: Made from 85% wool 15% silk. This allows for more 'give' in the fabric and allows for a bigger stretch. This is a slightly lighter-weight version to the cotton variation.
Love the look of this singlet? Shop the Cotton version here
Proudly made in Italy since 1966, EGI Collections offer the finest quality knits for under and outerwear. These beautiful garments are made of the highest quality Mercerized Cotton, Wool/Silk, Micro Wool, and Micro Modal. There is a wide choice of timeless, trans-seasonal styles and classic colours with EGI.