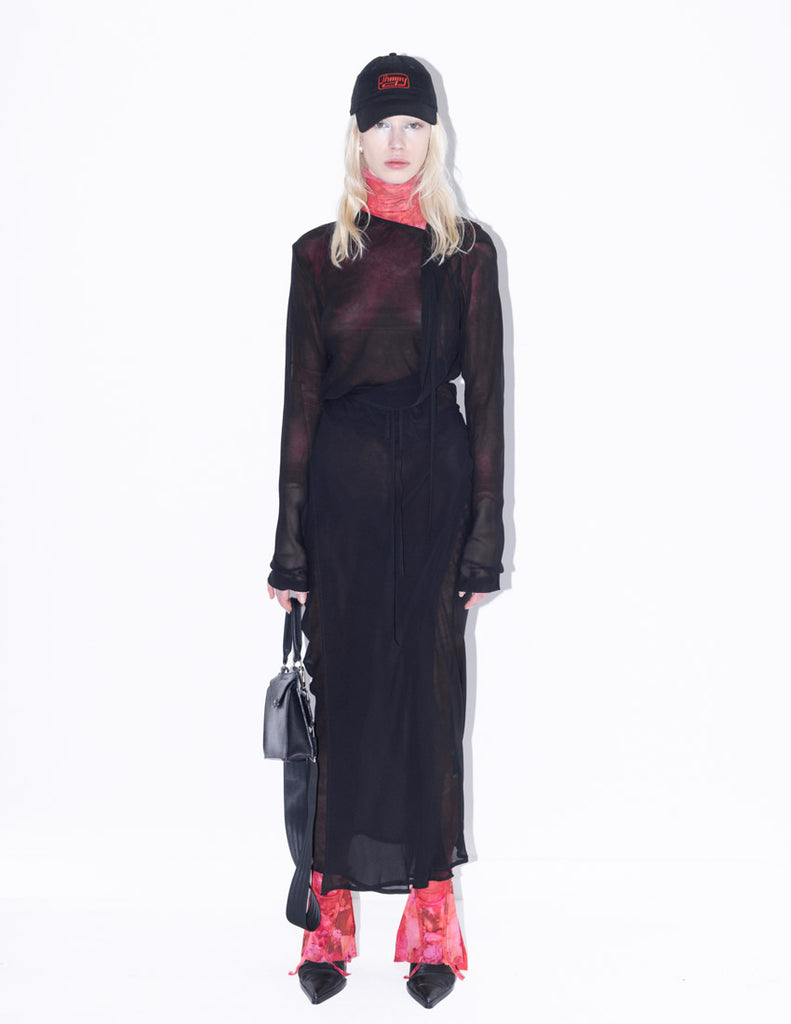 Jimmy D Trick With a Knife - Black
$650.00
41816
A Jimmy D classic! The TRICK WITH A KNIFE wrap dress is completely reversible. Wear the way that suits you. It features one side with a plain aesthetic and the other side has panels that can be wrapped and tied in numerous ways. It's also great worn open at the front as a lightweight silk jacket.
The whole piece is an oversized bias cut that will subtly mould and suggest your shape without clinging.

Models wear a size S.
Colour: Black
Fabric: 100% silk georgette

Auckland-based designer James Dobson began the label Jimmy D in 2004, winning the prestigious Mercedes Start-Up Award with his first collection. Jimmy D's signature look is dark, with a wry sense of humour, combining deconstructed, androgynous, oversized silhouettes with body-conscious elements.