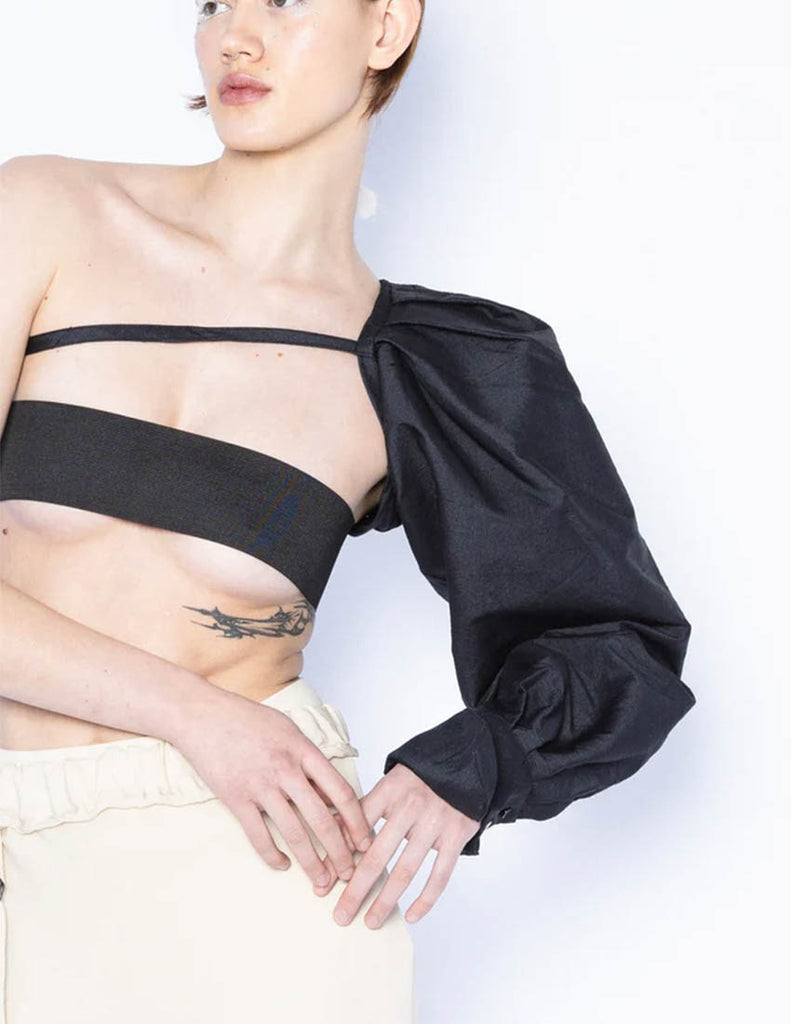 Lela Jacobs Coated Silk Linen Arm
$315.00
42366
The Lela Jacobs Coated Silk Linen Arm is one very large Arm …. Made of crispy Silk! …… Keep them guessing! A fun accessory for your look. Layer over your favourite lela pieces, or a plain tee. It features soft tulle on the inside of the shoulder to give the sleeve a puffy appearance, allowing it to keep its structured appearance.
One Size fits most
Fabric: Made from a Structured silk linen blend.


Lela Jacobs is a hands-on designer based in Aotearoa New Zealand, committed to long-form local manufacturing and considered environmental decision making. Working with principles of zero waste pattern-making, Jacob's places emphasis on the integrity and prior crafting of fabrics, treating garment design as a means to honour the meaningful labour, ecological impact and histories of fine textiles. Each collection is minimal and understated with an emphasis on strong design, innovation and androgynous appeal. A monochromatic colour palette of predominantly blacks, greys, whites, neutrals and specially commissioned prints, accentuate the conceptual silhouettes and strong lines of a Lela Jacobs.