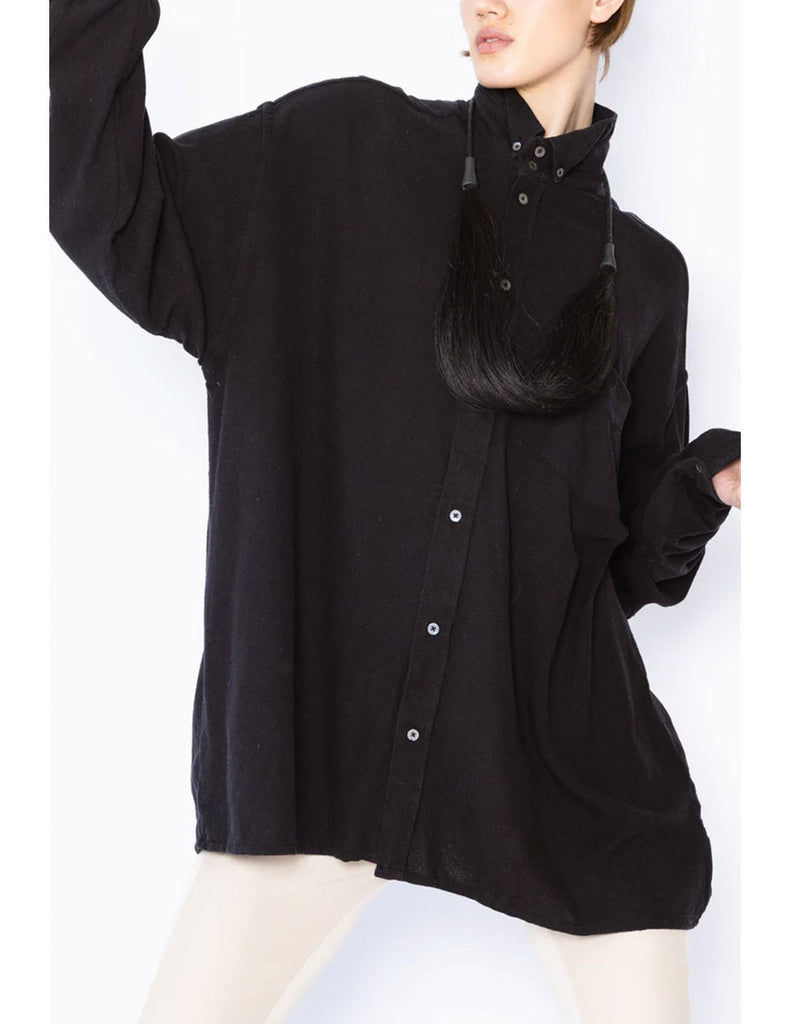 Lela Jacobs Propa Shirt- Silk Noil
$585.00
42372
the Lela Jacobs Propa Shirt is a limited edition shirt made and finished with shell buttons and a handy chest pocket. They are a generous length and width in both body and arm and have a slightly wider neck than previous Propa shirts.

Size: One size fits most - Very oversized as a size 8-12. Slightly oversized on a size 14-16
Feels like raw linen cotton, when in fact is made from a thick raw silk, with a matte texture to it. 
Silk noil = Sometimes referred to as poor mans silk is made from leftover cocoons and short lengths. Slubby in texture and a favourite for its easy care.


Lela Jacobs is a hands-on designer based in Aotearoa New Zealand, committed to long-form local manufacturing and considered environmental decision making. Working with principles of zero waste pattern-making, Jacob's places emphasis on the integrity and prior crafting of fabrics, treating garment design as a means to honour the meaningful labour, ecological impact and histories of fine textiles. Each collection is minimal and understated with an emphasis on strong design, innovation and androgynous appeal. A monochromatic colour palette of predominantly blacks, greys, whites, neutrals and specially commissioned prints, accentuate the conceptual silhouettes and strong lines of a Lela Jacobs.