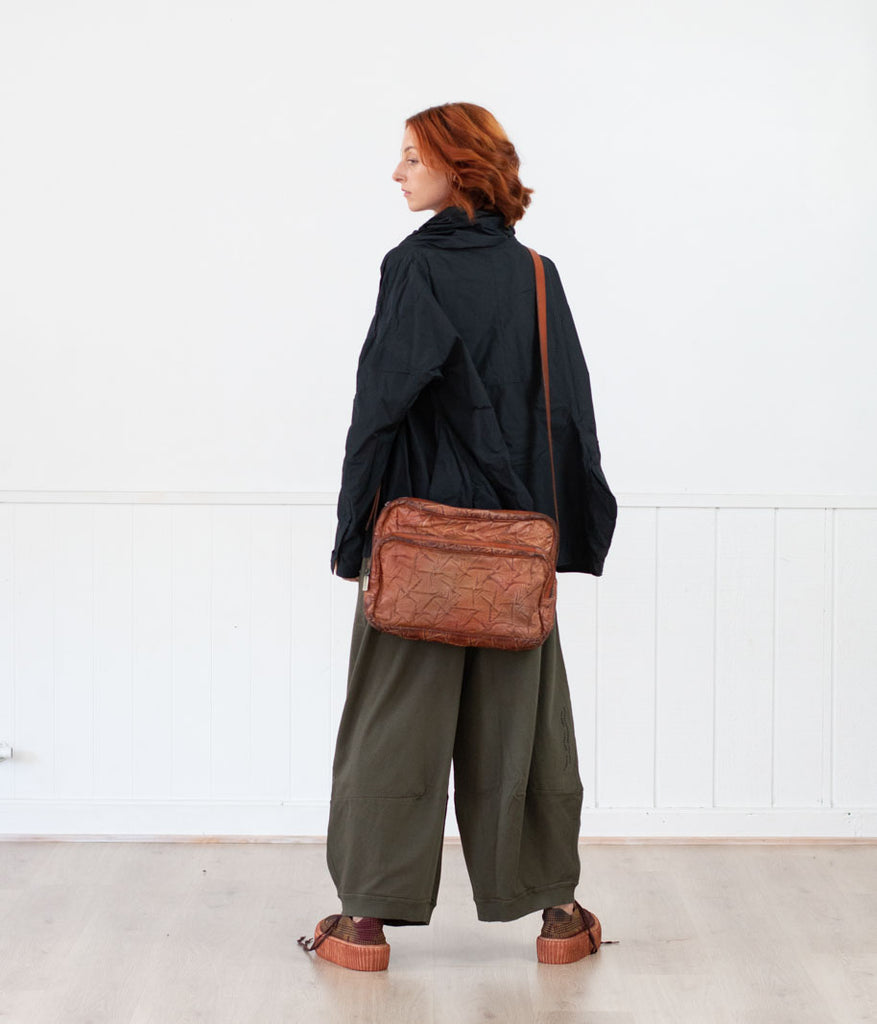 Numero 10 Borsa Bag - Rhum
$1,165.00
40764
Numero 10 Borsa Bag in Rhum. 100% leather bag handmade in Italy by artisans. This bag is one of a kind with a slight shine to the soft touch finish in the leather. 
Featuring heat-pressed leather which creates a stunning pattern on the bag. It has a long adjustable strap and is fully leather lined. The bag has 2 main pockets (one being smaller than the other). Inside is open and houses one internal pocket with zip closure and 3 pen loops.
Dimensions: 38cm wide x 25cm high x 12cm deep
Colour: A burnt orange tone.
Número 10 is the creator of Italian Alberto Mondini, a craftsman who has been working as a top-notch artisan with his hands and cleverness in leather for more than 40 years.
Et Vous is the only New Zealand stockist of Numero 10.