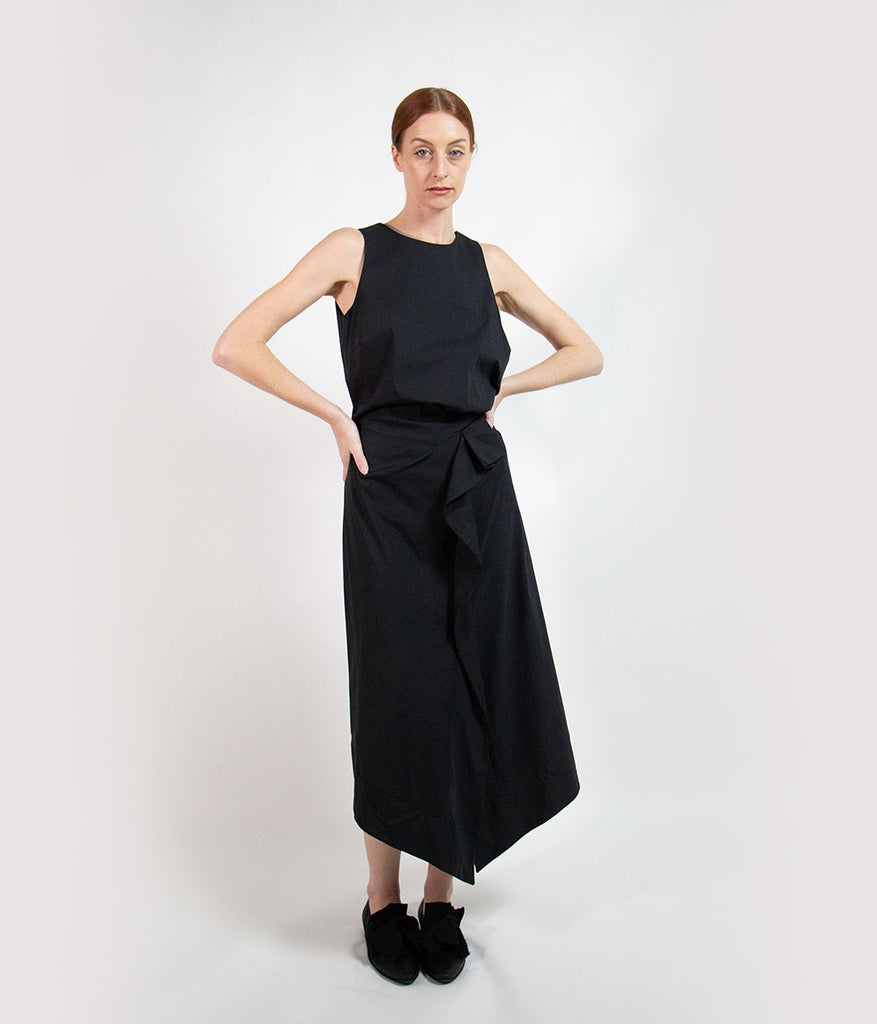 Raben Saloner Elenore Dress
$780.00
41950
The Raben Saloner Elenore Dress features a sculptural silhouette, the papery dress exudes simple, effortless elegance.
Crafted in Turkey from a pleasant fabric, the dress is defined by stand-out asymmetric draping details and a bold front slit. The design offers a flattering, body-hugging fit highlighting the shape of the wearer. It features a zipper closure in the back.
MATERIAL
81% cotton/16% polyester/3% elastane. Feels soft and lightweight. 
SIZE & FIT
Fitted silhouette - true to size

Colour: Available in Black. 
Modernity and traditional craft come together in an ever-evolving conversation at Rabens Saloner. Founded in 2007 by creative director Birgitte Raben.
"The essence of Rabens Saloner is the feeling that everything is made by heart. Their garments are often handmade and hand-dyed using traditional craftsmanship methods, which is why no two tie-dye pieces are identical." – Birgitte Raben, creative director.