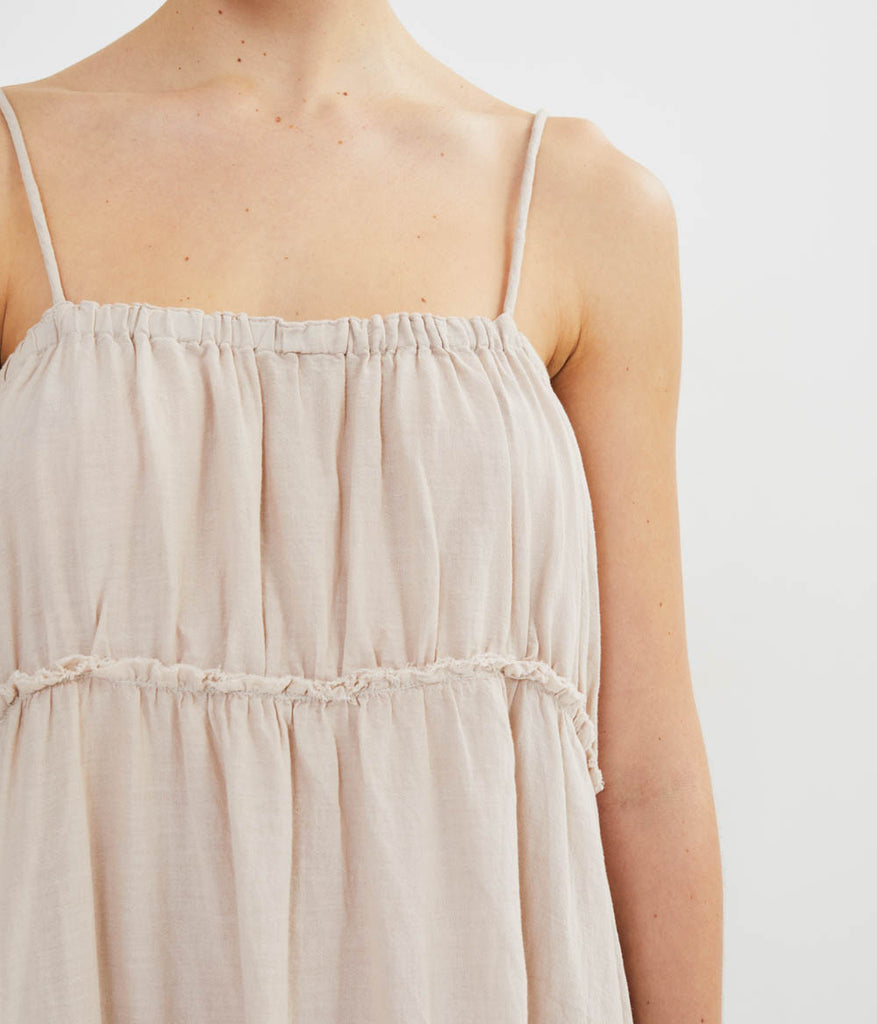 Rabens Saloner Nadina Tiered Dress
$530.00
40736
Uplift your warm-weather edit with the cotton-tiered dress. Crafted from 100% soft, pleasant cotton in Thailand, the dress is a feminine, relaxed silhouette defined by thin straps and a feminine, flared skirt. Truly a timeless piece to be loved time after time.
True to size
Colours: 
Tea: a dusty muted pink tone 
Soft pink: a soft light pink tone 
Lemon: a pastel lemon tone
Modernity and traditional craft come together in an ever-evolving conversation at Rabens Saloner. Founded in 2007 by creative director Birgitte Raben.
"The essence of Rabens Saloner is the feeling that everything is made by heart. Their garments are often handmade and hand-dyed using traditional craftsmanship methods, which is why no two tie-dye pieces are identical." – Birgitte Raben, creative director.