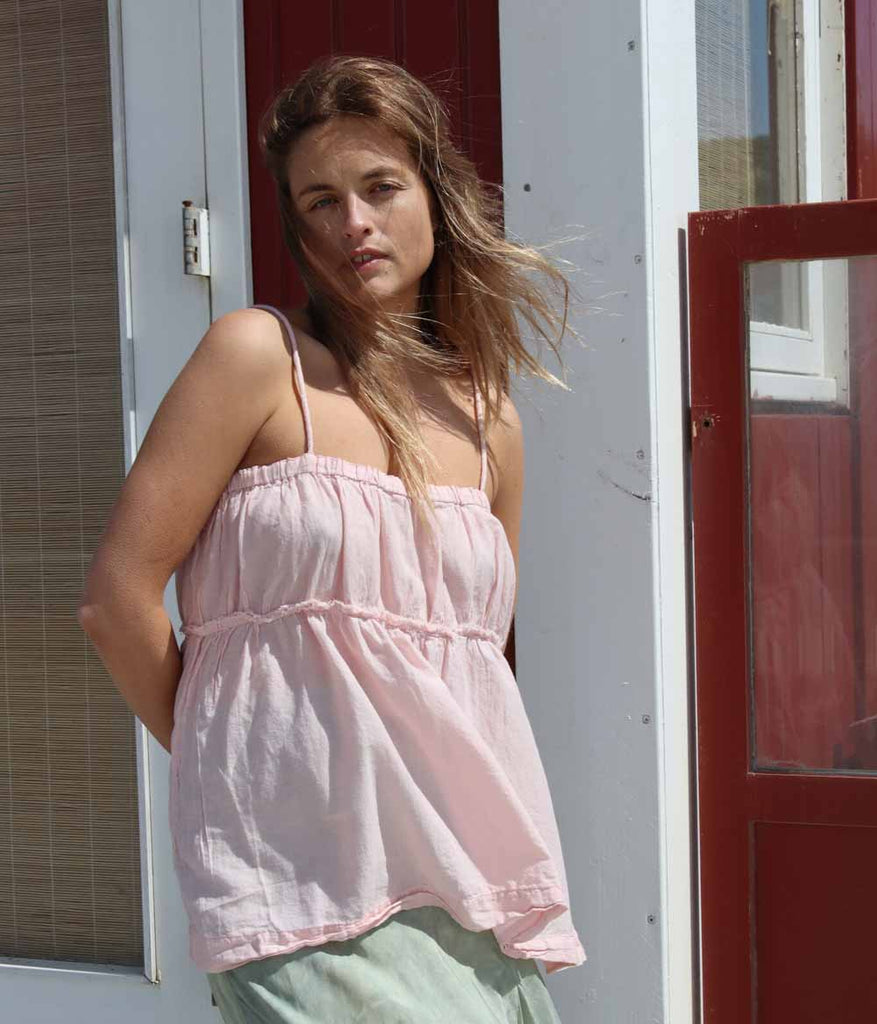 Rabens Saloner Octavia Tiered Top
$375.00
40742
The Rabens Saloner Octavia Tiered Top is the perfect summer top. The feminine top design is defined by a flared, airy torso with a gathered chest and thin straps. The light-weighted cotton fabric and the relaxed, loose-fitted design, makes it breathable and oh so pleasant to wear on warmer days.

Style it up or down for any work-to-weekend event.
MATERIAL

100% cotton
Size and Fit:  True to size
Colours: Light pink and white 
Modernity and traditional craft come together in an ever-evolving conversation at Rabens Saloner. Founded in 2007 by creative director Birgitte Raben.
"The essence of Rabens Saloner is the feeling that everything is made by heart. Their garments are often handmade and hand-dyed using traditional craftsmanship methods, which is why no two tie-dye pieces are identical." – Birgitte Raben, creative director.