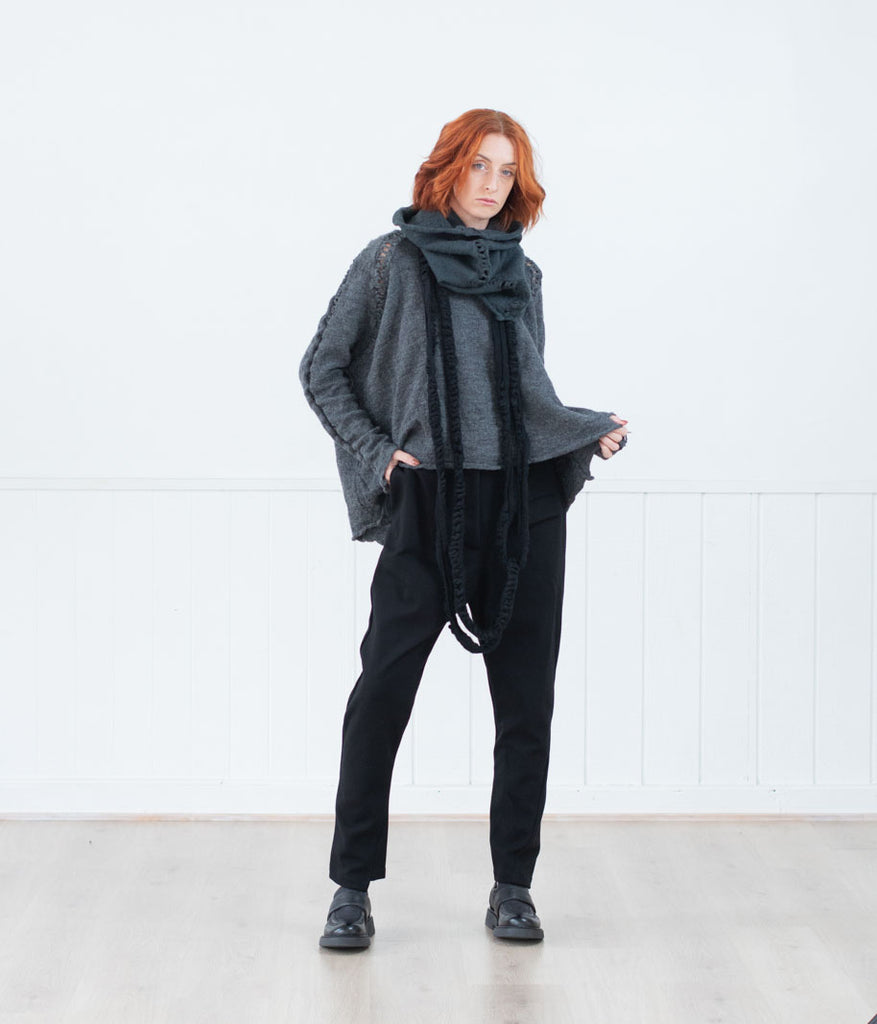 Rundholz Black Bichon Necklace
Sold Out
39610
The Rundholz Black Bichon Necklace is a 100% Merino felted Wool accessory that bridges the gap between necklace and scarf. Featuring a laddered loop which can be adapted to wear in many ways. The tags can easily be removed on this necklace.
Designed and made in Germany.
Measurements: These necklaces range in length due to the way the Wool has been treated, making each necklace a complete one off. It's up to the wearer how long these necklaces sit and can be overlapped multiple times to create your desired look. As a guide, the circumference range is from 450cm – 480cm.
Rundholz is world-renowned for creating fashion that combines innovative designs, unconventional details and experimental fabric treatments for a distinctly independent look. The husband and wife duo behind the brand, Carsten and Lenka Rundholz, work together to present their distinctive and inspirational style every season. Today, their headquarters is housed in a modernised 200 year-old farmhouse in the Lower Rhine region of Germany.
These wonderful designers are responsible for the creation of the Rundholz Mainline, Dip and Black Label collections. Each collection has its own unique style and fabrics. The Mainline Label is edgy, innovative, experimental and very wearable. The Dip Collection is known for its stunning heavy dyed fabrics. The Black Label Collection offers all the shapes and styles of Rundholz but with everyday fabrics.