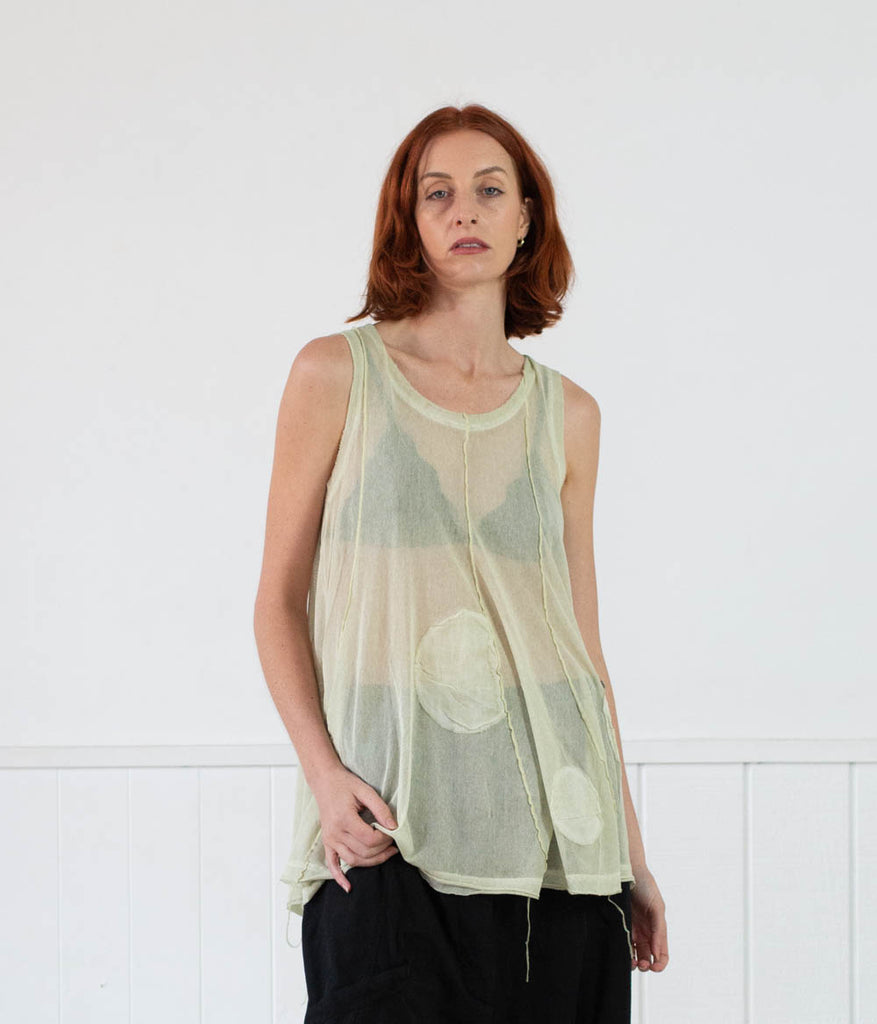 Rundholz Black Henry Top
$410.00
41148
The Rundholz Black Henry Top is a stunning lightweight mesh tank top, made from 100% cotton mesh. This provides a warmer feeling against the skin in comparison to traditional nylon mesh, 
The top features panel detailing, with seams sewn on the outside of the garment and lose threads hanging around the hemline, in true Rundholz fashion. As well as muslin cotton irregular circles on the front and back. 
This is an easy-to-wear beautifully flowy top for the warmer weather.

Love the top but would prefer muted blue tone? See here, for the Gus top.  

Colour: This is a muted lime, pastel colour
Made from 100% cotton
Our model Brooke is 174cm tall and wears an X Small.
Made in China

Rundholz is world-renowned for creating fashion that combines innovative designs, unconventional details and experimental fabric treatments for a distinctly independent look. The husband and wife duo behind the brand, Carsten and Lenka Rundholz, work together to present their distinctive and inspirational style every season. Today, their headquarters is housed in a modernised 200-year-old farmhouse in the Lower Rhine region of Germany.
These wonderful designers are responsible for the creation of the Rundholz Mainline, Dip and Black Label collections. Each collection has its own unique style and fabrics. The Mainline Label is edgy, innovative, experimental and very wearable. The Dip Collection is known for its stunning heavy-dyed fabrics. The Black Label Collection offers all the shapes and styles of Rundholz but with everyday fabrics.