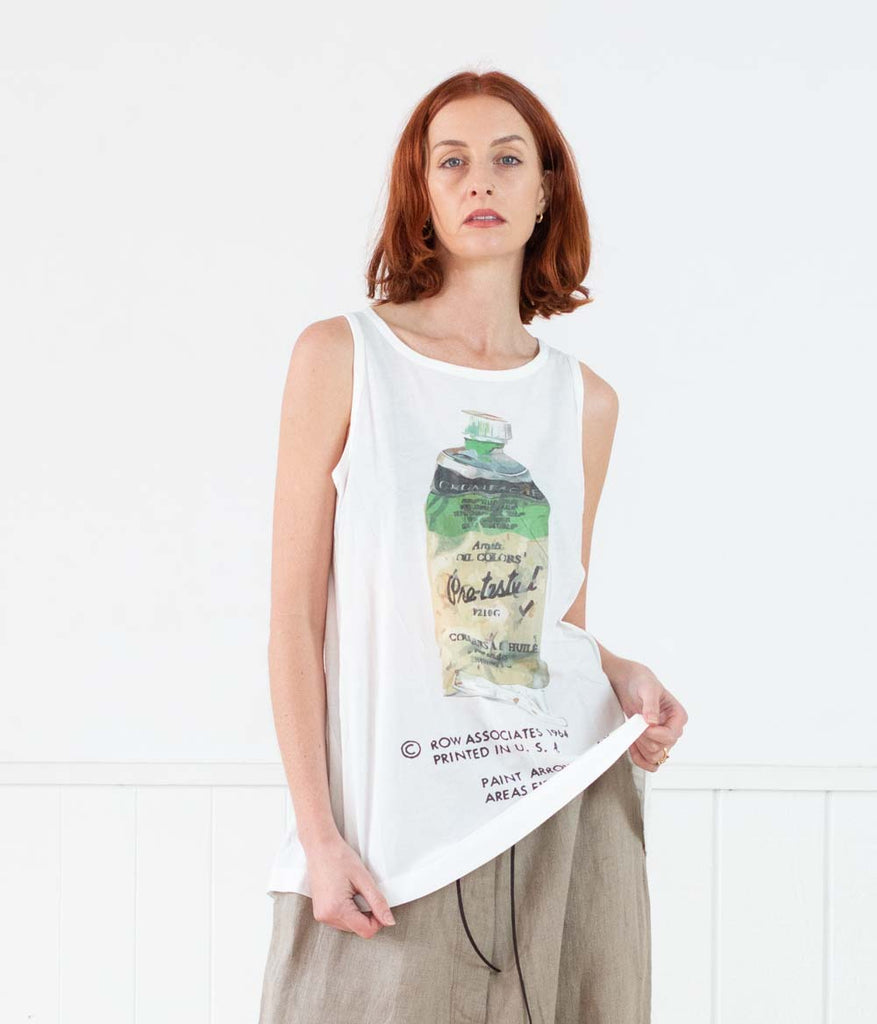 Rundholz Steve Tank Top
$295.00
40928
The Rundholz Steve Tank Top is a soft white singlet tank top in a warm white colour.
It features an oil paint bottle on the front with abstract text and paint colours in a green and taupe tone.
The back features super unique seam detailing on either side of the centre back.

Made from 100% cotton
Our model Brooke is 174cm tall and wears an X Small.
Made in China 

Rundholz is world-renowned for creating fashion that combines innovative designs, unconventional details and experimental fabric treatments for a distinctly independent look. The husband and wife duo behind the brand, Carsten and Lenka Rundholz, work together to present their distinctive and inspirational style every season. Today, their headquarters is housed in a modernised 200-year-old farmhouse in the Lower Rhine region of Germany.
These wonderful designers are responsible for the creation of the Rundholz Mainline, Dip and Black Label collections. Each collection has its own unique style and fabrics. The Mainline Label is edgy, innovative, experimental and very wearable. The Dip Collection is known for its stunning heavy-dyed fabrics. The Black Label Collection offers all the shapes and styles of Rundholz but with everyday fabrics.