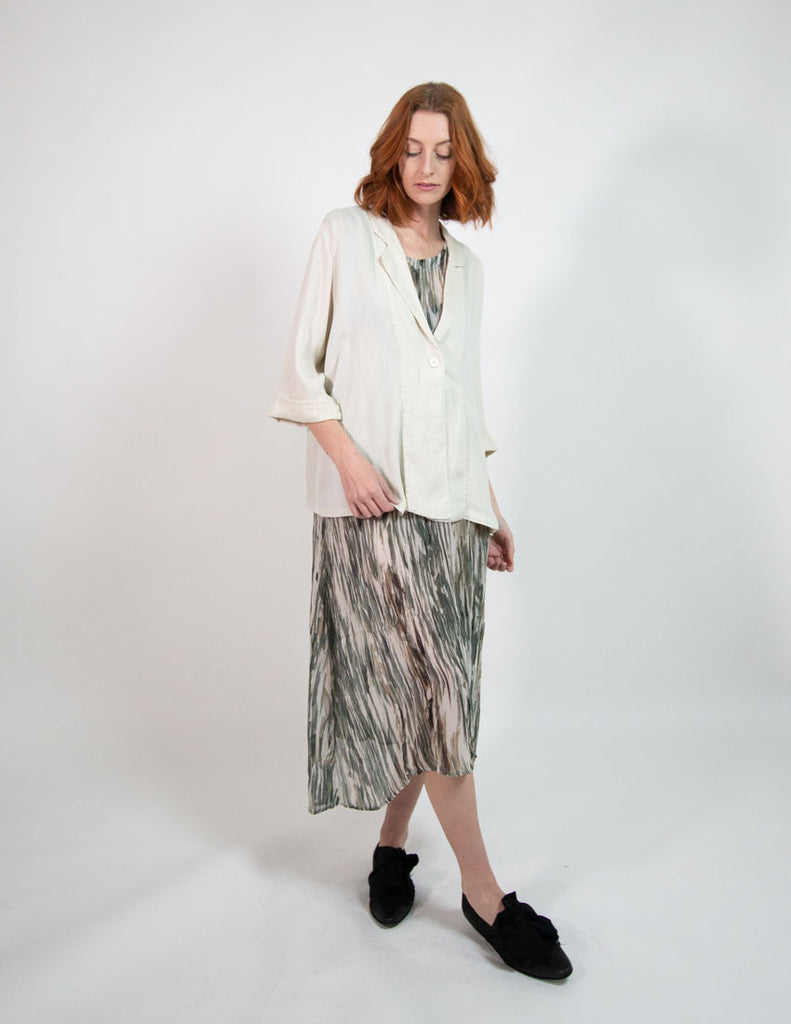 Transit Par-Such Crop Gauze Jacket
$745.00
40844
The Transit Par-Such Crop Gauze Jacket is a very stunning loose-cut jacket with one button closure on the front. Featuring a blended linen cotton material with a heat-pressed texture on the front of the jacket and a soft linen blend fabric on the back. 
This jacket has a high amount of stretch which makes it extremely comfortable to wear. Wear the sleeves as ¾ sleeves or slightly rolled up. 
Colour: a very soft green tone 
Made from 40% viscose, 30% cotton and 30% linen
Made in Italy
Transit Par-Such is a small, family-operated company that design and makes clothing in Italy. Transit make timeless and quality made designer clothes, a far cry from garish fashions. Specialising in elegant styles, in wearable neutral colours. Transit aims to be a garment made with love not just a "label".