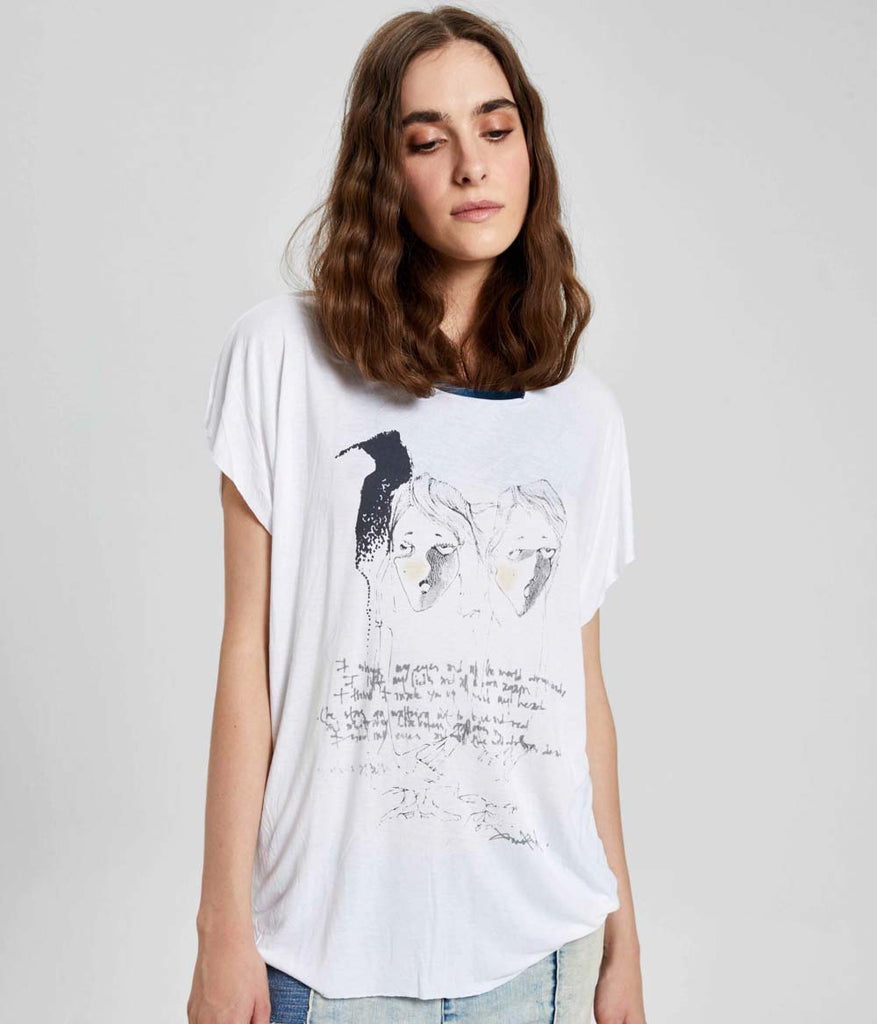 Umit Unal Tee
$247.50 $495.00
39501
Umit Unal Tee is a buttery soft woollen tee featuring raw hemlines and a relaxed silhouette. The back features a horizontal pleat that sits parallel to the neckline. The front features a screen-printed graphic which looks like two women wearing a wrap and heeled shoes. The off-white version of this top has additional graphics on the front including some script and subtle colour additions.
The Silver Grey variation of this tee and the off White variation are made from 100% viscose.
The model is 178cm tall and wears a medium.
Hand craftsmanship and a masculine aesthetic are strong themes in Umit Unal's clothing with strong shades of grey and neutrals, with stylish trousers, hand-knitted pullovers and washed silk, giving Umit Unal a silhouette that crosses generations. Et Vous are the exclusive stockist of Umit Unal in New Zealand